Khaled Nasr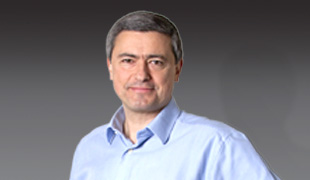 Khaled joined InterWest's IT team in 2005 to invest in mobile, cloud and data center infrastructure, including systems, software and semiconductors. In 2016, he became InterWest's chief operating officer, and is responsible for all of the firm's financial, fundraising, investor relations and administrative functions. Khaled is also a director of Aria Systems, Aryaka and Welltok.  His recent exited investments include Virsto Software (acquired by VMWare), NexPlanar (acquired by Cabot Microelectronics) and DataRPM (acquired by Progress Software).
Prior to joining InterWest, Khaled was a GP at Alta Partners where his investments included Synad (acquired by ST Microelectronics), Netli (acquired by Akamai), Celetronix (acquired by Jabil) and Occam Networks (OCNW; acquired by Calix). Prior to that, he spent 16 years in sales, marketing and general management positions in a succession of successful networking and telecommunications startups. He was president and chief executive officer of FlowWise Networks, and general manager and vice president, International at Ipsilon. Before that, Khaled served as chief operating officer at Advanced Computer Communications (ACC), and as vice president of marketing and services with Premisys Communications. From 1987 to 1992, Khaled served as vice president of network services with Newbridge Networks.
Khaled received his B.A. and M.A. in mathematics and social and political sciences from Cambridge University.
Khaled's Buzz